Tender Bite, 2023
In collaboration with Malaysian artist Kara Inez

Chiffon Couture Made Dress and Lace Mask, Metal Hooks, Steel Horse Bite, Elastic Horse Reins




She inserts a horse bit into the mouth with intention, the piercing sounds of metal grinding against her teeth fills the dark room. She carries the weight of her body using her teeth and mouth as she leans towards the audience with nothing but a horse bit and elastic for support. Dressed in a self-made constricting see-through dress made of chiffon and a white lace mask. Saliva dribbles from the mouth and down to her neck, the physiological response of the mouth to moisten the opened drying orifice.

She lets out a moan that could suggest the model is in a state of discomfort, yet she chooses to be present within this painful state alluding to her experiencing the feeling of pleasure. It is crucial that she willingly accepts this restraint and relinquishing of power which signifies trust between the artist and the performer.


I am interested in the mechanisms of crossing parallel words: consensual and non-consensual, while performance reviles the questions around consent and risks of objectification.
The transformation of the character throughout the performance serves as a distinctive medium for embracing the hidden wounds and idiosyncrasies of human life and brings to light the invisible parts of human desires that are labelled by society as perverse

PERFORMANCE



Face Armbinder, 2023
Latex, PVC Fabric, Orange Thread, Cam Recorder



The performance Face Armbinder aims to show how sculptural costumes can become practical objects and explore their symbolic meaning of the human ability to push the boundaries. In the performance, the Armbinder acts as a physical restraint that affects respiratory functions. It causes oxygen to condense on the latex material turning it into the water droplets.

This forces the performer to grasp the air. This multifaceted utilization of the sculptural objects showcases their adaptability and highlights their immersive and transformative potential beyond traditional sculpture. It represents not only physical constraints but also the limitations of human fantasies and desires, questioning cultural aspects of fashion, fetishism, and the use of unconventional forms of clothing.

PERFORMANCE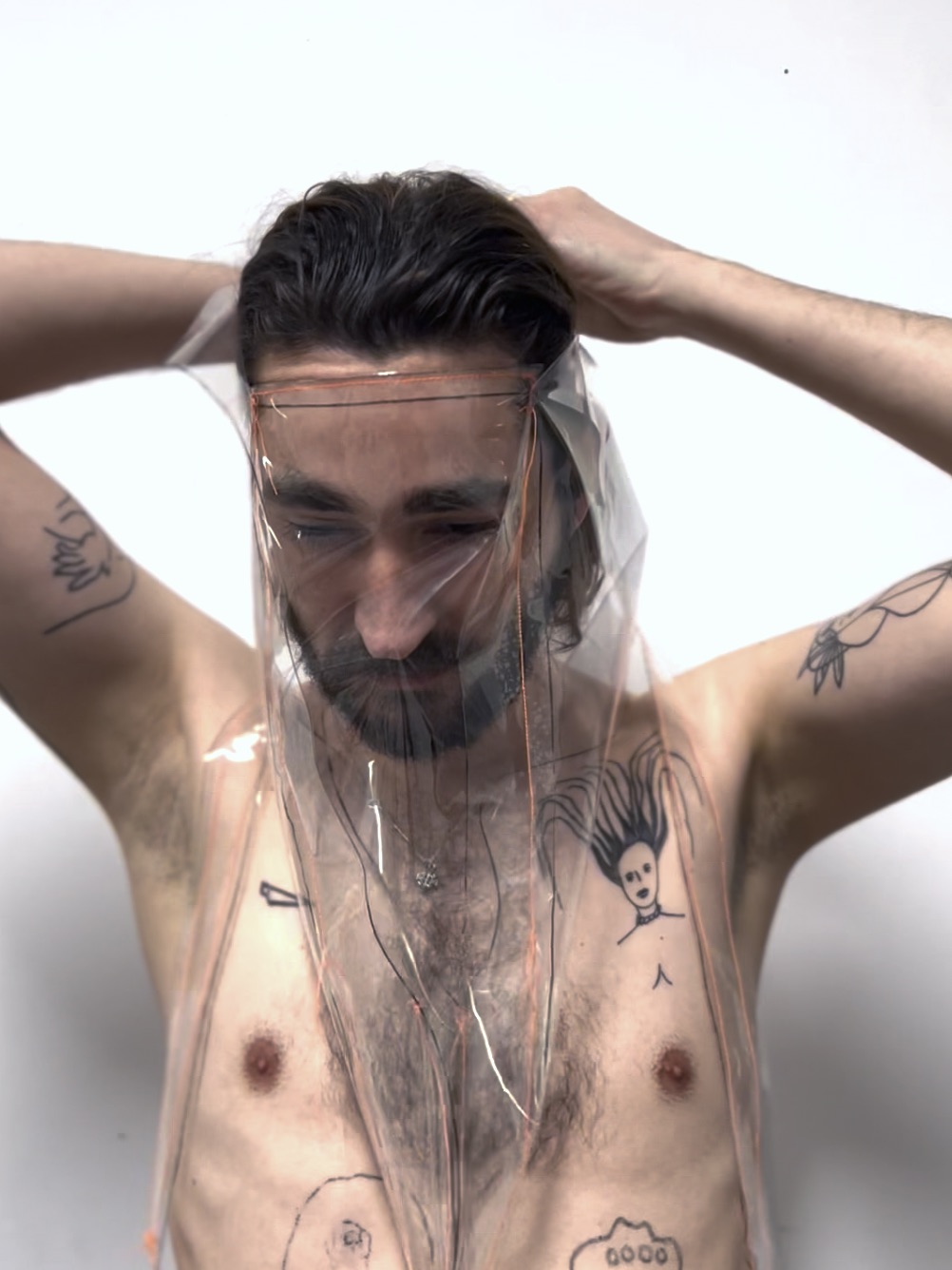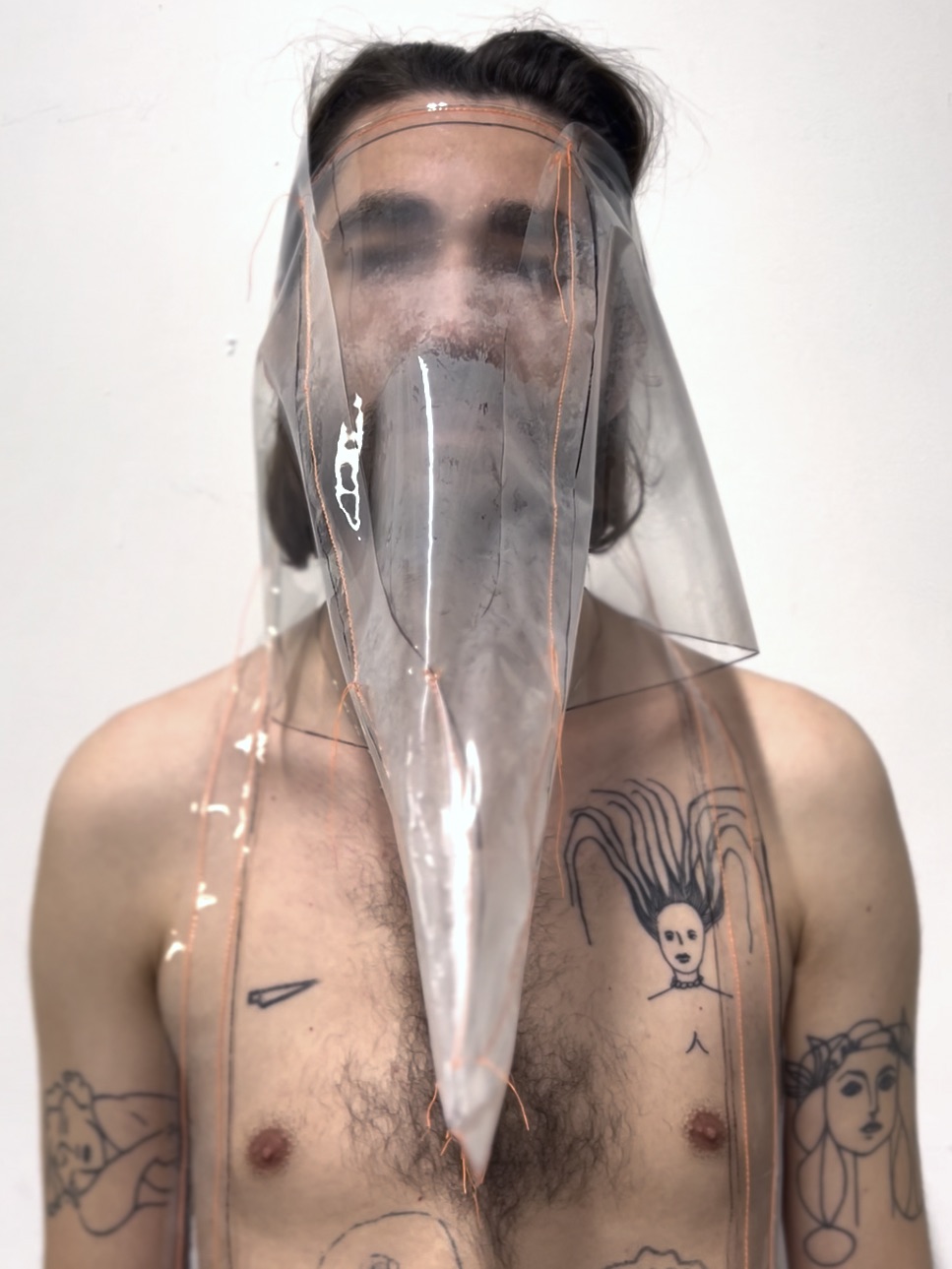 Couture of Desire, 2023
In collaboration with the performance artists: Sho Ebo and Celine Peng

Chiffon Couture Made Dress and Lace Mask, Metal Hooks, Steel Horse Bite, Elastic Horse Reins



"Couture of Desire" delves into the interplay between pleasure and pain within the human body manifested through costume-based assemblages and installations accompanied by elements of performance.

This project explores the conflicting emotions of desire and control and how they might impact the feeling of experiencing pain and pleasure. I am delving into the realm of sexual autonomy and desire for control where fantasy serves as a catalyst for self-descent into psychological turmoil. Through the transgressive forms of the sculptural costumes and object-based installation, it explores how to confront the singularity of internal and external aspects of human physiology.


PERFORMANCE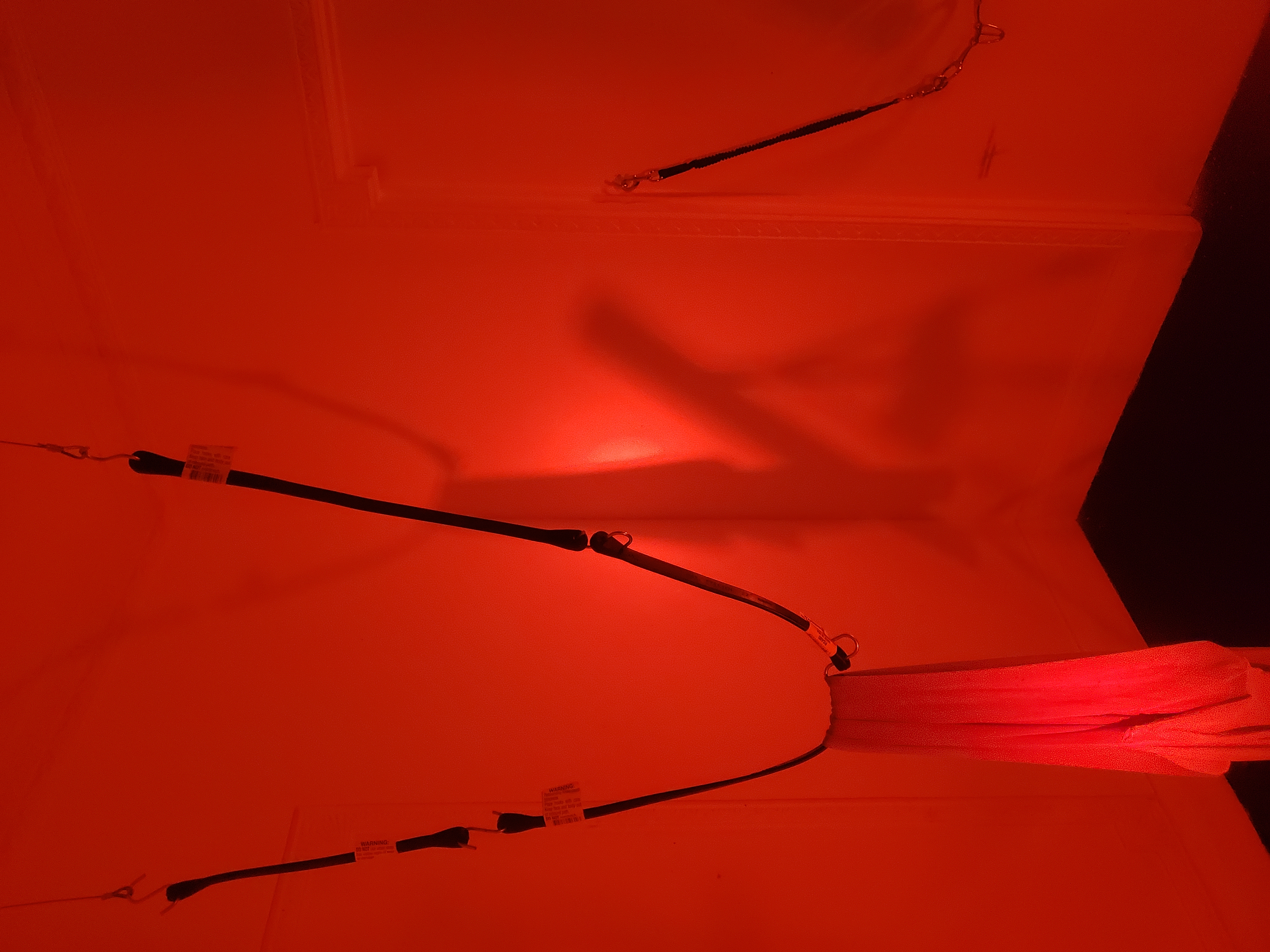 Vous êtes des Animaux', 2023
In collaboration with the artist Tanya Cubric,

Chiffon Couture Made Dress, Leather, Sewing Pins, Cam Recorder




PERFORMANCE



Metamorphosis of a Tail, 2023
Galvanized Steel, Aluminium, Plastic Tubing, Faux Fur, Glue, Freshwater Pearl



The performance Metamorphosis of a Tail attempts to bridge the biological and artificial realms. The performer does this by ingesting a liquid through a phallus-like apparatus connected to tubes.

After consumption it spits out a purple liquid residue on the floor, symbolizing the transformation from a suppressed biological body to a new symbiosis with the artificial. This phase represents a significant shift, where desires previously hidden within the biological body find expression through interaction with artificial elements, marking a transition from the organic to the artificial.
PERFORMANCE